BIMA Digital Day 2023 - Inspiring the next generation of digital talent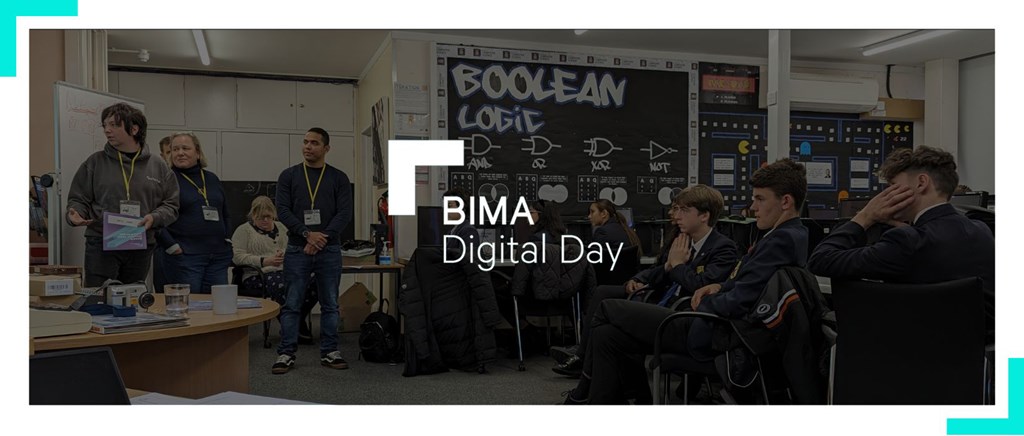 On the 8th of November, three members of the Netcel team were lucky enough to be invited to Parmiter's School in Garston, to take part in BIMA Digital Day. Allyn, Lead Front End Developer, Rebekah, Experience Consultant, and Pedro, Junior Front End Developer spent the day sharing insights into what it is like to working in the world of digital, to inspire the next generation of digital talent.
What is BIMA Digital day?
Bima Digital Day is the only initiative of its kind, giving 11-16 year olds an insight into a world of digital careers. Digital proffesionals around the country head back to school for a day to run a digital focused workshop, inspiring students to consider a future career in the digital industry and give them an insight into what it's like to work in the digital world.
The Netcel team spent the day guiding the students at Parmiter's school through this year's challenge, set by Vue Entertainment.
The Brief!
This year, the brief was set by Vue, one of the biggest entertainment providers in the UK and Ireland. Vue have 91 state-of-the-art cinemas, with over 870 screens and more than 150,000 seats. However, in a post-pandemic world – where cinema was one of many entertainment and leisure providers forced to close – in the midst of a cost-of-living crisis – And with the rise of streaming services, Vue understand that young people especially may be less likely to choose cinema. With this in mind, the challenge for the students this year was:
Use technology and digital solutions to incentivize more young people to choose cinema over other entertainment sources.
In groups, the student spent time researching about Vue to inform the design of their new digital service/product. Each group then presented their ideas back to the class. After all the students had pitched their ideas, the judging panel – made up of the Netcel team and teachers - had the difficult task of choosing a winning team. The winning digital solution is to be submitted in to the nationwide competition run by BIMA and sponsored by EPAM, for the chance to win £500 for the school and some fantastic prizes for themselves!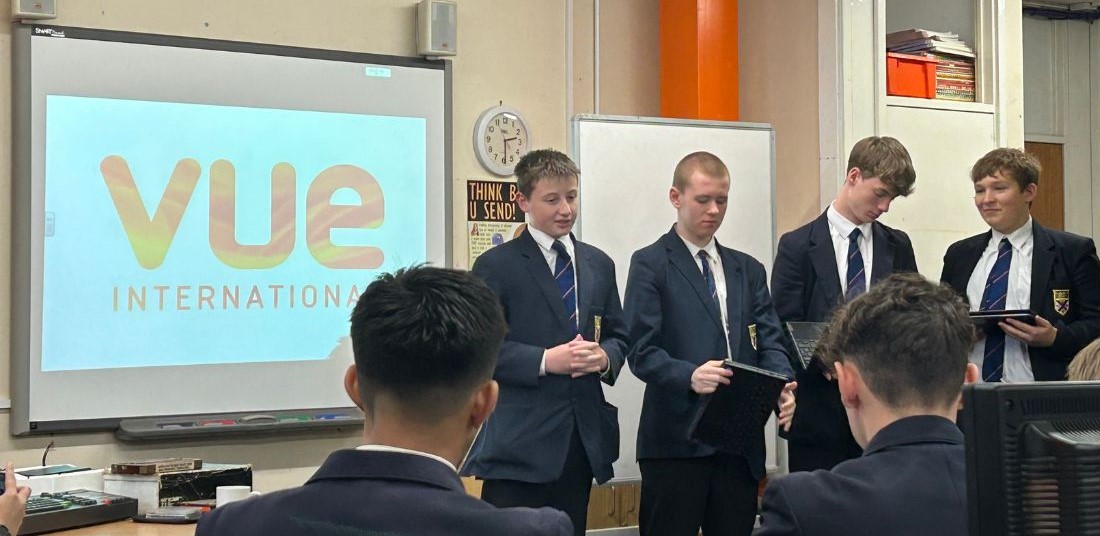 Rebekah Ingall, Experience Consultant who took part in the day said:
'It was great fun to see how enthusiastic and business savvy the students of Parmiter's were on BIMA Digital day. Although each team displayed a wide variety of skills and learning styles, they collaborated effectively to answer the challenge: How to use digital technology to entice more young people to go out to Vue cinemas.
I really enjoyed explaining to the students how, in this case, THEY were the target audience, so they had an advantage of 'knowing the target customer!' They really worked hard to deliver well considered ideas... with the winner encouraging a truly immersive digital experience. It was a very uplifting day and I look forward to doing it again!!'
How can you get involved?
We believe that BIMA Digital Day is an important and inspiring event and would strongly encourage others to take part in these events in the future. To apply to take part in BIMA's Digital Day 2024, follow the link to get involved and find out more.
Stay up to date – Join our community today to receive the latest insights straight to your inbox
Subscribe