Unlocking the potential: A look at Optimizely's latest new features and upcoming roadmaps
Justin Masters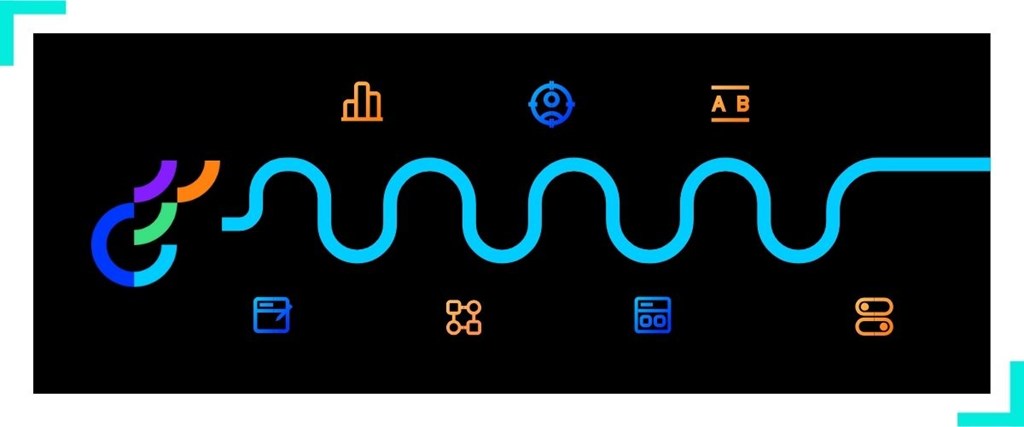 With 2023 in full flight, and the upcoming Opticon events likely to see a number of exciting announcements, as we're settling back down after our summer breaks, now is a good time to reflect on what's been recently released and is upcoming in the Optimizely product roadmaps. Shiny new features are always well received, however it's always good to step back and consider what they mean at a higher level and where they can make a difference to both our day-to-day digital operations as well as the experiences we deliver with the Optimizely platform.
Q2 release highlights
Within the Q2 releases, a key highlight, representing how the different acquisitions made by Optimizely over recent years are coming together, is the Opti ID & Product Switcher. For customers with multiple Optimizely products, this means that a single seamless login, of course subject to permissions, can be used across all the products rather than having to log in multiple times. It's also a key stage in the journey of unifying the user interface for these different products so that all the great features of the Optimizely platform are available in a single place.
It wouldn't be 2023 unless AI got a mention somewhere. Within the Content Marketing Platform (CMP), AI content generation is a feature that allows for the rapid generation of short or long-form content simply by providing a topic, length of content, tone and sentiment. You can even choose an AI-generated image to go alongside the content. Naturally, it's unlikely that the AI-generated content will be immediately fit for purpose, however it does enable you to get further, faster, letting AI do the initial grunt work of content creation.
Within experimentation, the capability to use user segments from GA4 directly within experiments and leverage real-time segments from within the Optimizely Data Platform directly in experiments or personalisation has been released.
In the Commerce products, improved dashboards allowing measurement of KPI's such as users creating accounts or placing orders for the first time is available as is the ability to approve orders via email creating greater efficiency in the ordering process.
And from a developer perspective, Optimizely have released their Connect Platform, which simplifies integrations between Optimizely and third-party applications with low or no code options. The release of the Content Graph feature allows developers to access data within the Optimizely platform and deliver it across multiple different channels improving capability for write once, publish many. Content Graph is also likely to be at the foundation of several future features.
There have been, of course, many releases and new features over the past quarter. These are just a select few.
Q3 product roadmaps
The Q3 product roadmaps released by Optimizely include a whole plethora of new and improved features. We can't discuss them all, so we've picked a handful across the core Optimizely products that we think are the most exciting and could bring the most benefit depending on which Optimizely products you are using.
Content Marketing Platform (CMP)
A key roadmap item for CMP is the planned tighter integration between the CMS and the CMP. CMP has provided customers with the ability to significantly improve the content planning and creation lifecycle. With the upcoming tighter integration, the experience of editing within the CMP and the CMS will become closer with CMP beginning to support content blocks.
Other notable features coming in Q3 include brand templates, omnichannel authoring and publishing and the AI writing assistant. Brand templates meaning that non-designers can create on brand and compliant content. Omnichannel authoring and publishing allowing the creation of content once and the use across multiple channels such as email and social. And the AI writing assistant further enhancing the content creation process with a ChatGPT style writing assistant.
Content Management System (CMS)
For me, one of the most exciting developments in CMS is the neural search. Search & Navigation has been a stalwart of Optimizely for several years however there are times when you want just a bit more to deliver the hyper-personalised experiences that we want to serve our customers today. Neural search will help to deliver more relevant, more personalised, search results by understanding the context of the search.
The integration of Opti ID within CMS will help when using multiple Optimizely products and there will be better performance and operational reporting dashboard availability.
Web Experimentation
Within the world of web experimentation, a tighter and deeper integration between the experimentation platform and GA4 will help provide deeper analysis and insight. Experimentation data will be able to be sent to GA4 as audiences, better integration for report generation and, excitingly, the ability to create audience segments based on GA4 data within web experimentation including user behaviours and demographics such as age.
Leaning on the knowledge and experience that's come from the CMP platform for content collaboration, experiment collaboration is available allowing for better experiment planning, workflows and collaboration which should significantly improve the digital operations associated with running an experimentation programme.
The ability to use ODP real-time segments in experiments is also coming as well as the option to target users before they log in with anonymous targeting in the forthcoming advanced audience targeting capabilities. Real-time segments will allow for real-time personalisation targeting all helping to deliver greater levels of personalisation and experimentation leading to improved customer experiences.
There are many other new and forthcoming features within web experimentation including statistical significance notifications, sample ratio mismatch and mutually exclusive experiments and a lot more.
Feature Experimentation
Building on the new capabilities within the web experimentation platform, feature experimentation will see new capabilities to support multiple experiments per flag. The same experiments will be able to be run on different audiences simultaneously allowing for increased experimentation velocity. This will sit alongside flag and rule scheduling allowing greater control of the feature experiments.
Configured and Customised Commerce
Within the commerce world, Configured Commerce customers will see enhanced list management capabilities such as auto-generated recently purchased lists allowing your customers to place orders with ease. Ease of placing orders will also be enhanced with one page checkout.
For Customised Commerce customers, a greater level of drag and drop for CMS content into commerce pages is coming alongside greater administration control within the platform.
These are just some of the known roadmap items. There are many others on the backlog that could come this quarter or may just drop into Q4 or beyond.
Optimizely Data Platform (ODP)
Within ODP, performance and reporting across the entire Digital Experience Platform will be improved with dashboard enhancements and the ability to leverage the data platform for better insights from multiple data sources.
As mentioned in the context of experimentation, real-time segments within the data platform will be able to be used to enhance both experiments and personalisation allowing for the targeting of real-time user behaviours. This will provide the ability to deliver more dynamic and rich user experiences.
As ever, the list of features and capabilities within the Optimizely platform continues to develop at a rapid pace. This is why the platform continues to be rated so highly by industry analysts. Some of these features are made available to customers within a private beta program. If there are any features that you would like to know more about or would like to be considered to be made available earlier than general availability, get in contact.