Unlock flexibility and scalability with Optimizely CMS: Choose coupled, headless or hybrid

It is impossible to ignore the remarkable growth and innovation in the headless CMS market over the last few years. The rising demand for personalised user experiences and the need for omnichannel content delivery is driving this surge in demand. To adapt to these trends, businesses are increasingly considering headless CMS solutions that separate content management from frontend presentation providing greater flexibility and scalability.
The decision between a headless and coupled CMS is becoming an increasingly important part of the process for selecting technology as headless gains more traction. In the past, businesses were confined to either headless or coupled approach.
Each approach presents advantages, but also challenges. However, with Optimizely's unique approach, you no longer have to choose one over the other.
With coupled CMS editors benefit from features like on-page editing, easy previews, and drag-and-drop components, making it user-friendly, but repurposing content for other channels can be challenging.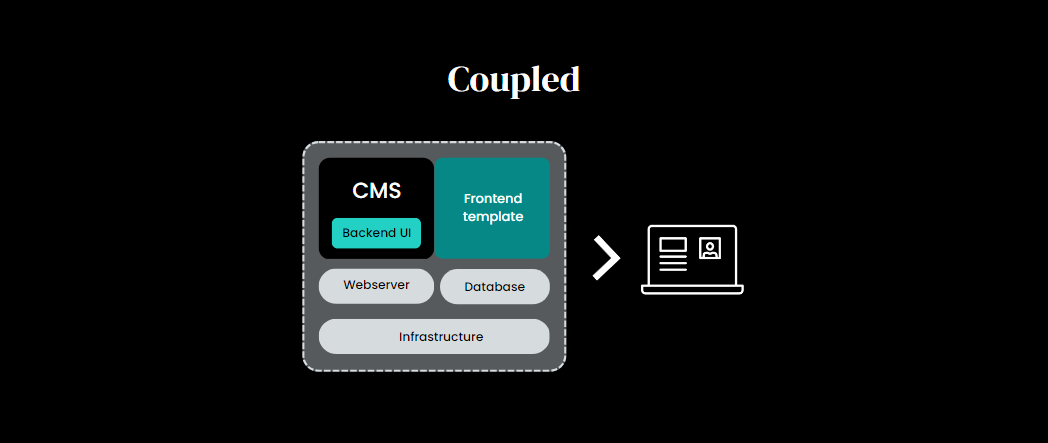 With Headless (or uncoupled) CMS content can be easily repurposed for various channels such as web, mobile apps, kiosks, and digital displays.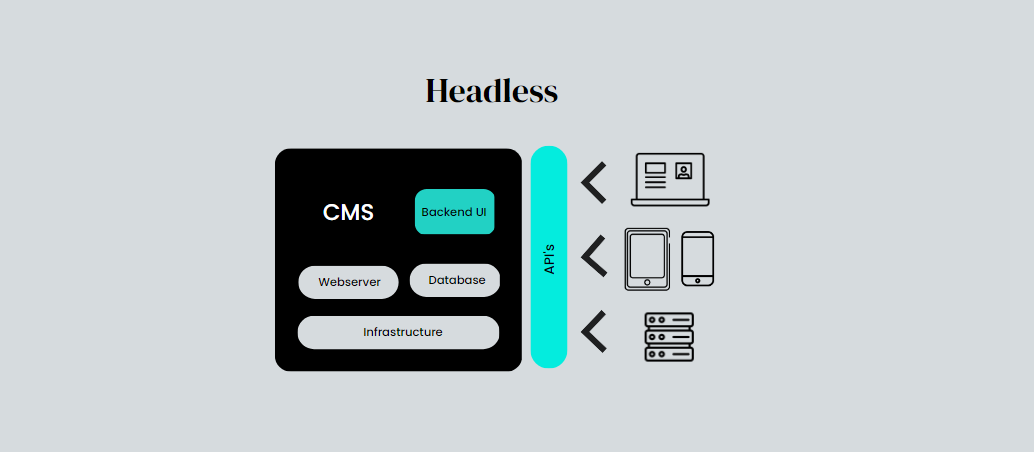 An important consideration for organisations accustomed to working with a coupled CMS is that marketers and content editors must rely on developers to control content display, so a headless set up requires planning and alignment to avoid potential inefficiencies and frustrations.
But what if there was a solution that allowed you to have the best of both worlds?
Optimizely empowers businesses to deliver content headlessly, via a coupled approach, or even a combination of both.
The platform is open and flexible enabling businesses to build the architecture that suits their specific requirements and use cases. This approach ensures that users benefit from marketer-friendly features for seamless content creation and editing while leveraging headless APIs and services that developers love for efficient content delivery across multiple channels.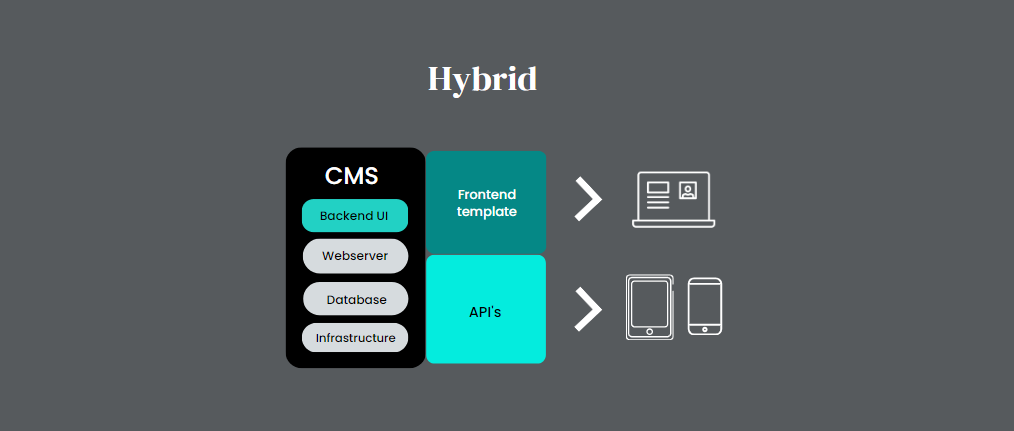 Unlock Headless Capabilities with Optimizely's CMS
Optimizely's CMS offers a comprehensive set of features, services, and APIs that enhance its headless content management capabilities. These include:
Content Definitions API: By utilising a REST API you can manage content and property definitions without the need for code deployment. Another REST API that empowers you to effortlessly push new content or updates into the Optimizely CMS.
Multi-Channel Content Mode: An editing mode that provides a content-first view of your content within the CMS. Effortlessly create and edit folders, content blocks, and media for use across all channels.
Multi-Site Management: Effortlessly manage an unlimited number of websites within a single web app, all based on a single code base.
Optimizely Content Graph
As part of its ambitious development roadmap, Optimizely has expanded its capabilities to include the Optimizely Content Graph. This multi-tenant SaaS service allows you to search, query, and deliver content seamlessly across diverse platforms and channels. With this powerful tool, you can unlock unparalleled flexibility and scalability, ensuring your content reaches its intended audience anytime, anywhere.
Embrace Flexibility and Scalability
Optimizely's headless CMS capabilities grant businesses the freedom to choose the approach that aligns with their needs. By combining marketer-friendly features with headless APIs and services, Optimizely empowers brands to create personalized and immersive user experiences across all channels. Experience the best of both worlds with Optimizely's flexible and scalable approach to content management.