Data driven optimisation delivered through the power of Optimizely
Charles Russell Speechlys

The Challenge
Our partnership commenced in 2021 and the first step was to successfully transition their Optimizely solution from another solution partner. That achieved we then initiated a programme of ongoing optimisation of their digital experience - putting data at its core and leveraging the power of the Optimizely platform.
What we did
Our thorough onboarding process interrogated the firm's business objectives, establishing a number of digital themes and initiatives which then informed a set of digital success measures. These enabled us to set clear goals and KPIs for the digital experience. We created a data dashboard to provide a real-time view of site performance with scheduled quarterly review sessions to analyse and interpret the data, informing the ongoing programme of optimisation and experiments.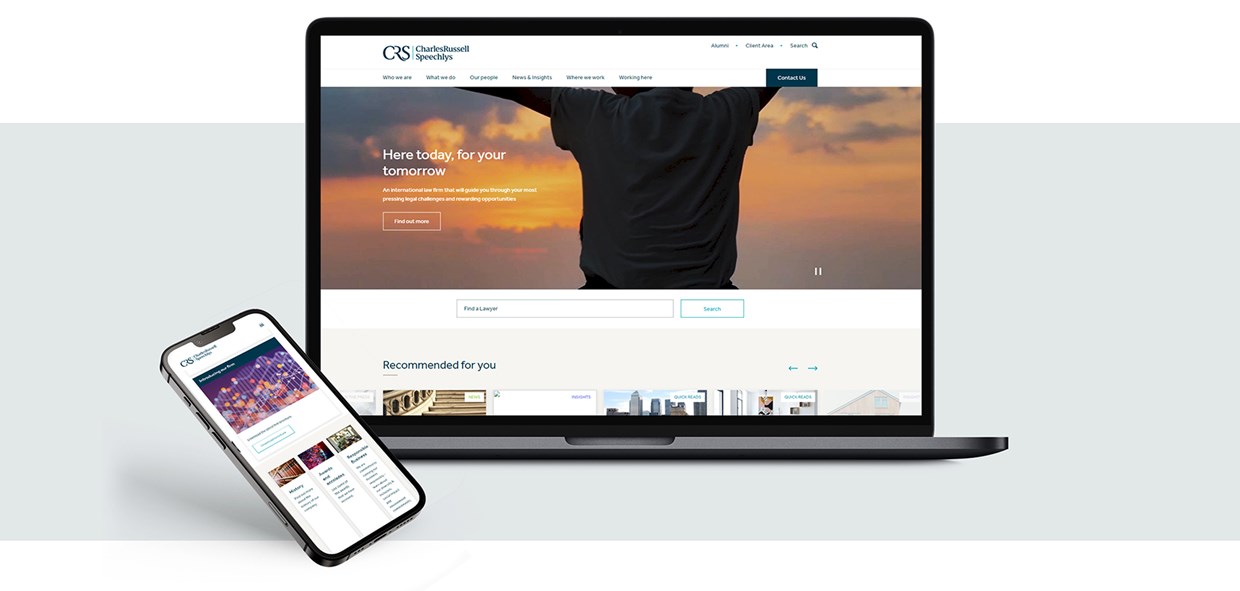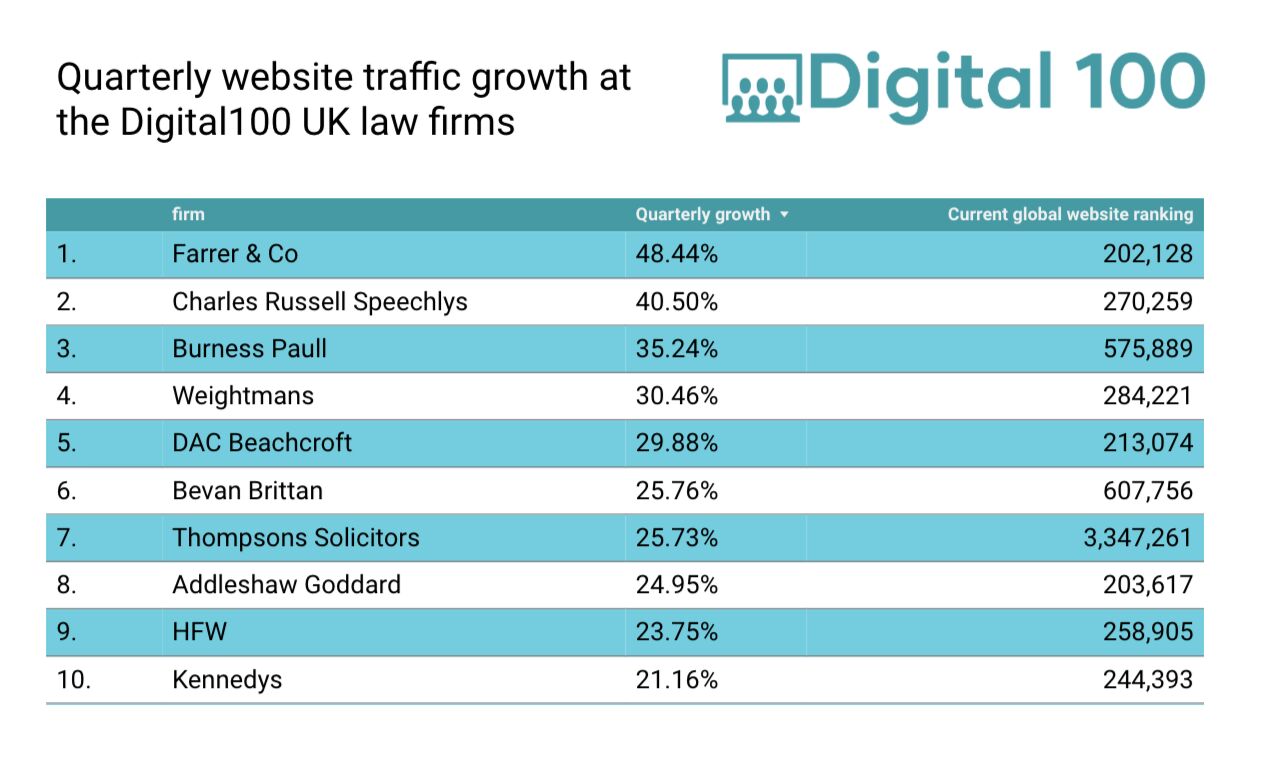 *40.5% Increase in Web Traffic
CRS have been ranked second in this Quarter 's Digital 100 UK Law firms for 40.50% website traffic growth. The Digital 100 is a service for law firms to benchmark and improve their digital marketing. It is a series of reports and analytics services which allow you to benchmark against competitors and benchmark your own digital marketing performance.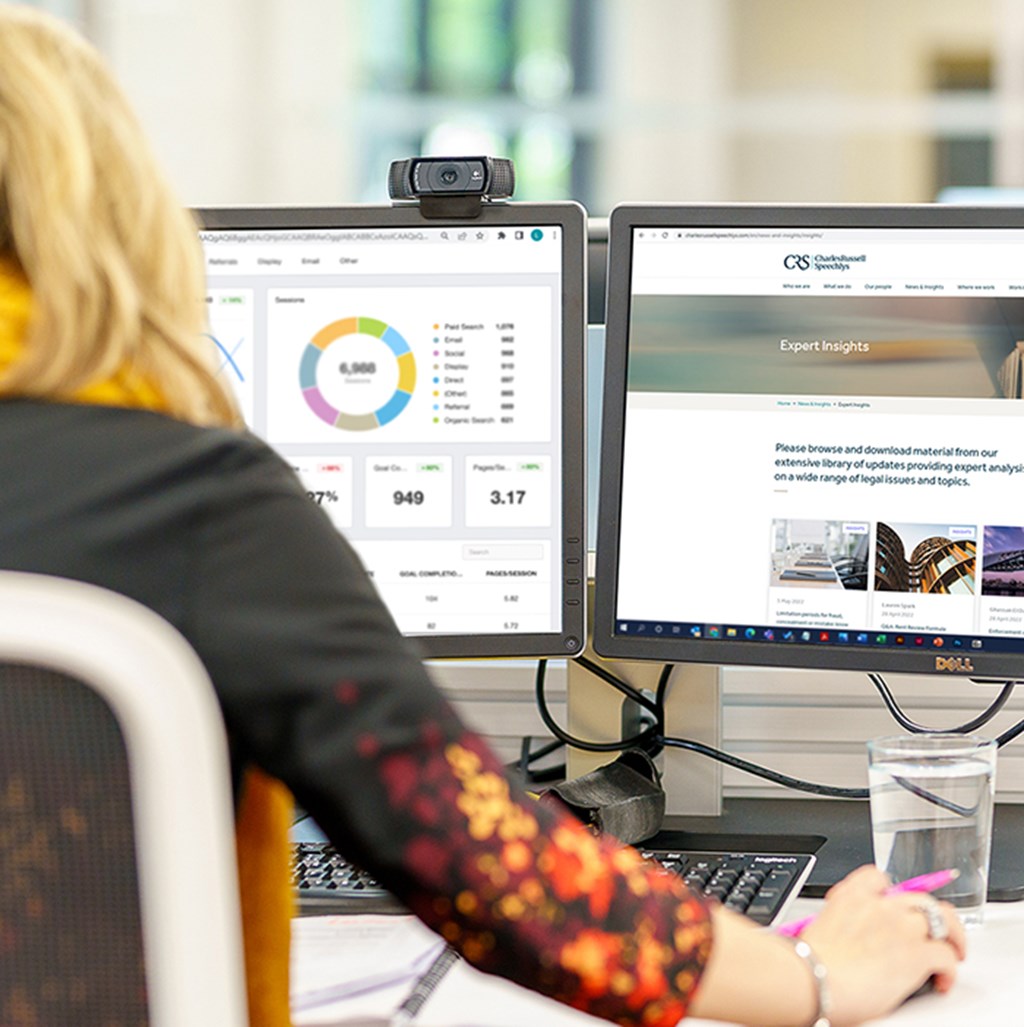 Outcomes
Putting data at the heart of the decision-making process and fully leveraging Optimizely's data and functionality has enabled Charles Russell Speechlys to target digital investment in the areas that deliver behavioural personalisation to deepen engagement with users and drive conversions.