Transformative digitisation of services for The Landmark Trust
The Landmark Trust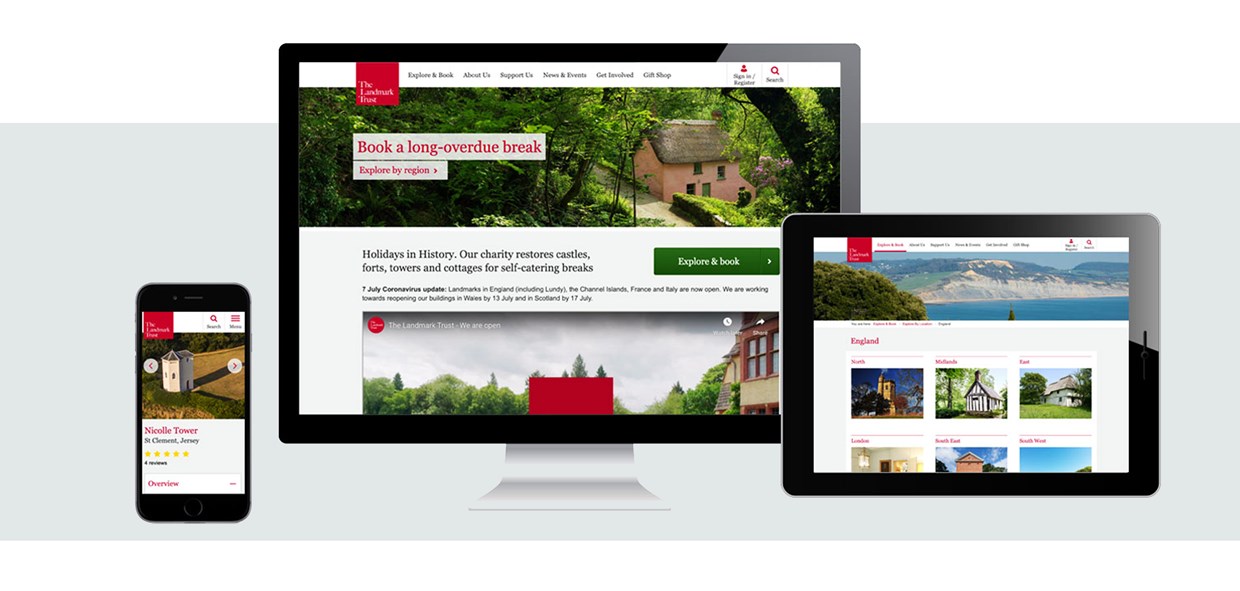 The challenge
The Landmark Trust engaged Netcel in a long-term partnership to future-proof their digital estate, enhance booking conversion rates and attract new audiences. Initial deliverables were to migrate and support the existing site, upgrade to the latest version of Episerver (now Optimizely), and to develop a mobile-responsive user interface.
What we did.
We knew that by designing a new responsive front-end experience, The Landmark Trust could greatly improve conversion rates which, in turn, would help to justify future investment in digital technology. Rather than a large-scale redesign, we first recommended quick, smaller scale improvements such as redesigning the header and using Episerver supported solutions to enhance and optimise the customer booking experience.
Moving to a new partner seemed a daunting process, but Netcel made the process smooth and stress free. They continue to challenge us as a strategic digital partner, making sure we spend wisely to maximise our investments.