Another Optimizely Most Valuable Professional (OMVP) at Netcel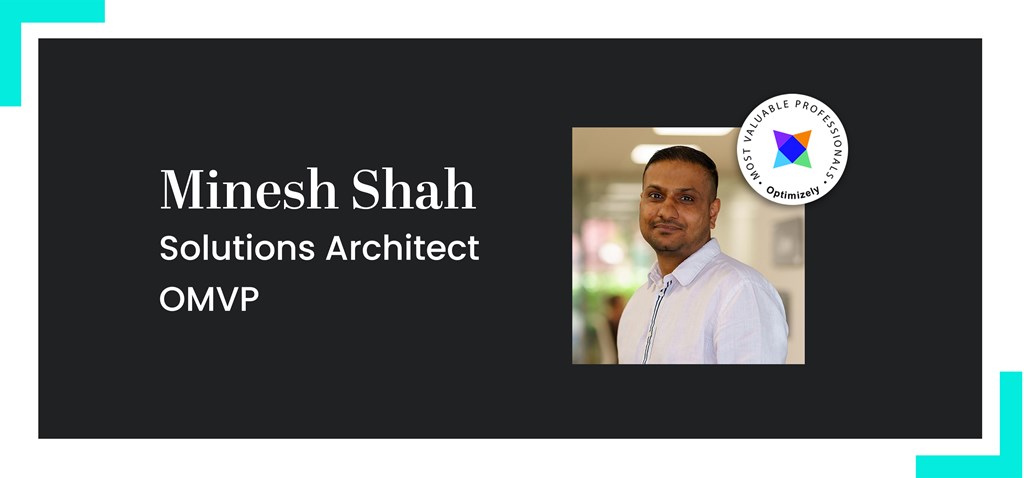 Congratulations to Netcel Solutions Architect, Minesh Shah whose expertise and commitment to promoting excellence with Optimizely has been recognised with confirmation of his OMVP status.
"I am very proud to have been recognised as an Optimizely Most Valuable Professional. It is gratifying to be joining a group of respected Optimizely experts – and I am excited to have the opportunity to contribute further to the Optimizely community and continue to support developers and end-users to realise the full capability and value of the platform."
Achieving this coveted status is a not to be underestimated and is awarded only to those who act as ambassadors and for Optimizely and actively contribute to Optimizely World and Slack communities, blogs, and forums.
Netcel CTO and fellow OMVP, Justin Masters commented:
"I'm delighted that Minesh's expertise and contribution to the Optimizely community has been recognised by the OMVP committee and he's been welcomed into the exclusive group of highly respected peers. Minesh's contributions to the Optimizely community have benefited many Optimizely developers along with Optimizely end users. It's great to see this recognised with his OMVP status award."
Having another member of our team achieving OMVP status is reflective of our commitment and investment in the development of our Optimizely capability and expertise. We are extremely proud that we have one of the most experienced Optimizely teams globally.
Have a question about Optimizely? We'd love to hear from you.
Read more about the OMVP programme: optimizely.com/welcome-new-omvp