Differentiating your UX in B2B commerce experiences
Dom Graveson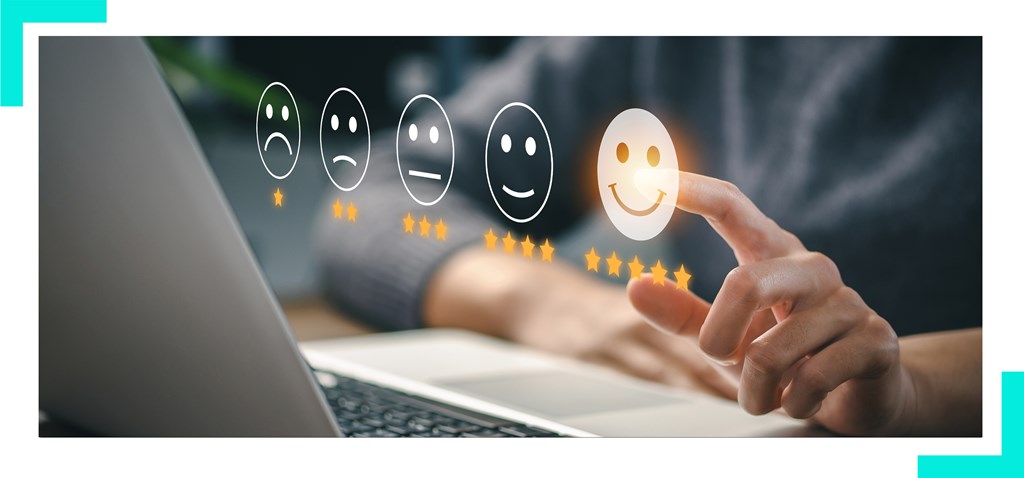 As with designing any UX experience, building great B2B commerce experiences comes down to understanding the needs of the user: their motivations, needs and context. Unpicking their mental models and their jobs to be done are central to this. It's like a colleague said to me, 'B2B is like B2C, only more so'.
What do they mean?
When we design experiences for any user type, we think about why they might need our services. What role with the products they are buying play in their life? What problems are they looking to solve that is driving them to come online looking for a solution? Whether you are buying shampoo or shoes you are using the digital channel for a host of reasons - these can range from convenience (its quicker and easier online), price (it's a better deal), and scarcity (its only available from this one online-only store).
These may be amongst their primary motivations, but there are other influences at play as well - the views of family members and friends, recommendations, influence of media and advertising. All these impact the buying decision.
So, lets think about the scenario for a B2B purchasing decision… there are similar influences at play here too, but they have very important differences that we need to think about:
Usually it is not the purchaser's money being spent - yes it's a budget, but unless it's a small or single trader business, the money comes from the business not the individual buying.
There are a different cast of actors - many with even greater influence than family. This might sound odd, but if you are making a purchasing decision and the good impressions of your boss is at stake, that is going to influence how you make that decision
Procurement and compliance might be involved. Even at the most basic level there are best practices to follow that one might not follow when making personal choices. For example 3 quotes from different suppliers, that need to be visibly evidencable.
Emotion will play a different role in B2B decision making - there will still be components of desirability (I want this for my team, it will make me look good), with confidence in quality (after all, did anyone ever actually get fired for hiring IBM, as the old saying goes?).
There is an obvious point that should be made here, and that is that not all B2B purchasing decisions are the same. Sole traders, SME's through to the procurement teams of multinationals. Also there are big differences between the process of buying a thousand printer cartridges and buying office furniture for your new startup. Of course, there is as much variety in context here as there is in B2C, but there are factors that are perhaps more impactful and should be considered carefully.
All of this means that B2B tends to be to an audience of more than one, and from across a number of differing motivations and departments. You are talking to an organization - with all the relationships, internal politics and points of view that comes with it. On an individual decision making level, the commercial scrutiny may be higher in some perspectives, this is offset by the fact that its often not their money they are spending. The emotional drivers will be different. This means we need to take even more care to understand who the actors are in the process, and the sometimes complex interdependency between how we present the desirability and confidence that comes across in the messaging, merchandising, and presentation of a product or service.
Exploring the options around building your B2B digital proposition is an important part of the journey in finding the perfect experiences for your customers and audiences. Having the right capabilities, partnerships and technology platform are key in industrializing this process, as well as an entrepreneurial approach to identifying opportunities through analytics, customer insights and market research. To be able to rapidly develop hypotheses that can be validated through rapid prototyping and iterative adjustment of your live experience will give you the differentiating edge.
Netcel is an Optimizely platinum partner. Of course, other very capable DXPs are available across the enterprise market, but Optimizely (both B2B and B2C) offer a unique suite of tools and technologies that are specifically to bring this digital entrepreneurial culture to life. The past few years' history of product direction, and their significant investment and acquisitions in businesses such as Idio, Welcome and the rebrand to Optimizely in 2021 attest to this commitment. The platform offers scalable, operationally practical ways for any organization to deliver segmented, personalised digital-led omnichannel experiences at scale.
A final point to make is that this isn't just about digital alone. Customer experience is unlikely to be digitally exclusive – there will usually be human to human element to the journey somewhere. Perhaps the customer is speaking to a salesperson or account team, has an existing relationship, or will need an in-person installation or delivery. Great digital customer experiences don't replace these touchpoints, they should enhance them – part of the solution you build may be tools to help the people in the process simplify and improve their part in the experience to make it warmer, more personal, and fundamentally more human.
At Netcel we help clients discover and realise their digital ambitions through a robust discovery process for understanding users and their needs, and mapping these to their business objectives. This enables the creation of digital products and experiences that deliver outstanding results through delighting audiences and transforming organisations. This is done by understanding the challenge, identifying the opportunity through asking the right questions. If you have a digital challenge, you need help with, please get in touch.
This post was written by Dom Graveson with valuable input from Rebekah Ingall and Phil Heywood.