Netcel's evolution for future growth
Tim Parfitt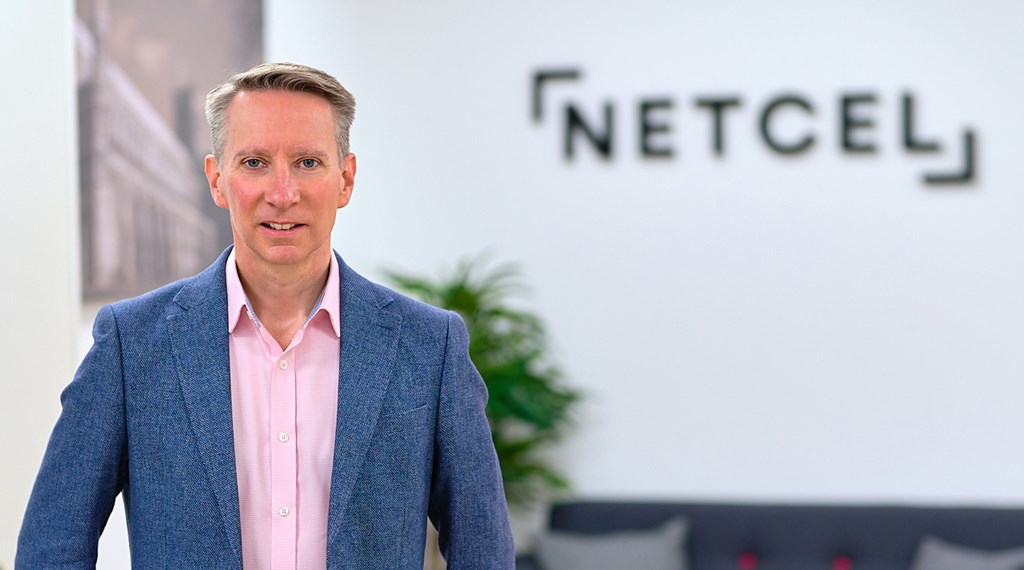 Evolution can be hard to notice at first. In isolation, small incremental changes are barely noticeable. However, over time, the sum of all these incremental changes can create something that is impossible not to notice. It has real impact.
Over the past few years, behind the scenes at Netcel we've been evolving. Outside of Netcel a few people have noticed. But most have not… until now. So for those that hadn't, here's a short summary of how Netcel has evolved, why, and what happens next.
The evolution of our brand
This week we launched Netcel's new logo and visual identity. Some might see this as simply a change of design. But the more discerning will know that any new logo encapsulates the future of the business – its direction of travel.
At Netcel, we've shaken off the shackles of our previous logo that had been holding back the business. We've replaced it with something that is fit for the future. It reflects the calm, assured experience and expertise that Netcel is renowned for. It tells the world that these are the qualities and behaviours that you can expect to experience when you interact with the business and its team.
The evolution of our ways of working
We've also been evolving our ways of working. We've spent the past few years building on our core strength of creating enterprise-level websites, to arrive at where we are now, operating as a digital product and experience consultancy. We've evolved from 'design and build' to 'discover and create', in that we're now helping organisations to both discover and create their digital future. This evolution has not only required investment in people, but also investment in changing how we think about what we do, how we do it and why we do it. Our values have changed, our mindset has changed, our behaviour has changed, our language has changed.
Clients have noticed too. They still love the Netcel they know that creates digital experiences, but also love the new Netcel that helps them work out what to create, when to create it, and why to create it.
Our evolution with Optimizely
Although we're known for our deep strength and expertise in creating digital products and experiences using the Optimizely DXP, up until recently we have also worked with other CMS and DXP platforms. That's now changed.
Recently, Netcel reached an important milestone in its evolution. As of 01 April 2022, Netcel became 100% Optimizely. Yes – we feel so positively about Optimizely that we've put all of our eggs in that one basket.
This is a significant step. It has removed distractions to allow our team to do one thing really, really well on the Optimizely platform. This is translating into our team doing their best ever work, which in turn is seeing even better outcomes and results for our clients from the digital products and experiences we help them discover and create.
Our specialisation on Optimizely is built on solid foundations. Out of over 50 Optimizely partners in the UK, we're in the top 4 – a Platinum Partner. We're the current Optimizely DXP Partner of the Year for UK & Ireland. Our team includes 1 of only 9 Optimizely MVPs in the UK; and 2 members of the global Optimizely Partner Advisory Board. All of this is impressive. But we know we can do even better, and our new exclusive relationship with Optimizely will support our ongoing evolution as we increase our advocacy and outreach of Optimizely to the UK market place.
How we will evolve next
As well as the evolutions already talked about, we've also evolved our approach to helping organisations achieve digital excellence. This includes our proprietary digital product model and process; our adoption of data and digital experimentation; and our philosophy on organisations establishing the optimum relationship between digital transformation and digital evolution.
If you're interested in these additional insights then please register to attend our event at The Gherkin on 25 May 2022 or look out for the full market insight report (available from the end of May) that summarises the insights gained by talking to over 300 UK enterprise organisations to better understand their attitudes towards their digital future.
Netcel's evolution will continue as we grow, develop and adapt in line with the ongoing evolution of the digital landscape. However, from time to time it's useful to pause and take note of the impact of all those small incremental changes that make up evolution. For when combined, it can be both surprising and rewarding to see just how far one has come.